There will be no Friday Luncheon on May 24th or 31st.
Join us instead for Greek Fest 2019
Friday, May 24 - Sunday, May 26, 11:00 am - 9:00 pm
and Monday, May 27, 11:00 am - 8:00 pm.
__________
Click here for a printable May menu.
Click here for a printable June Menu
Call 314-966-6720 to place take-out orders or to reach kitchen staff.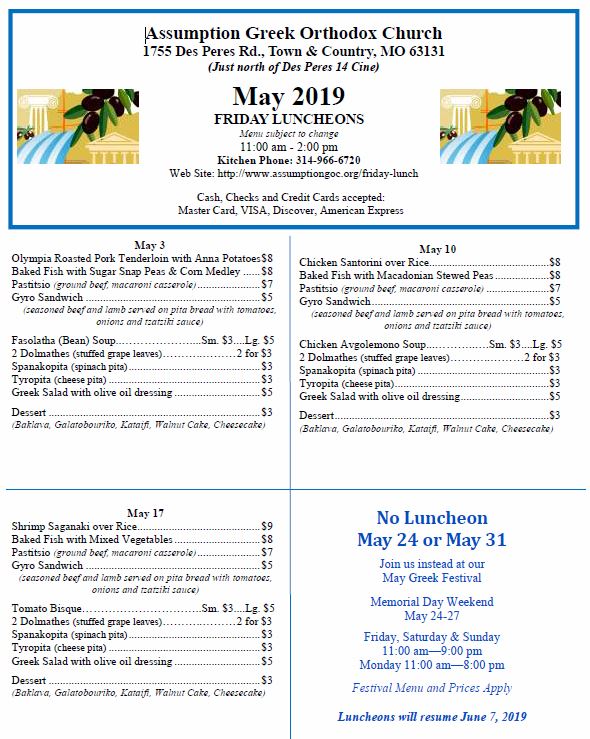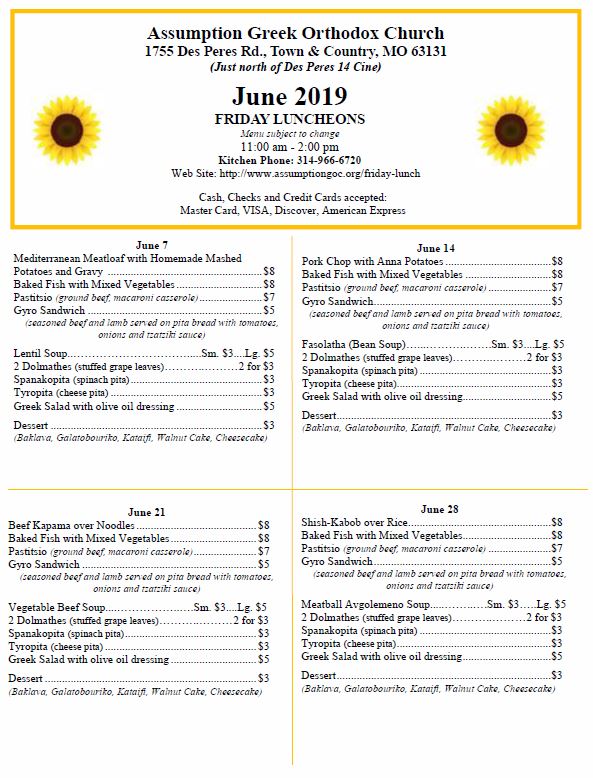 For a list of local Orthodox Churches,
Lenten Messages from His All Holiness Patriach Bartholemew and His Eminence Metropolitan Nathanael
Lenten Liturgical Schedule for His Eminence
____________
Stewardship Donation
Making your stewardship donation on line is easy, safe and secure.